Our Services
Red Revolution is owned by Anita Cooley who has 23 years' experience of working with brands such as BMW/MINI, BBC Northern Ireland, Calor Gas, Ormo Bread, Odyssey Cinemas and Victoria Square.  Anita has extensive experience of managing projects from concept to completion from the 'Men on the Ropes' campaign for Samaritans, to Victoria Square's VIP student campaign which was nominated for both a purple apple and CIM award, Nifty Nosh's Marketing strategy, shortlisted for the Belfast Telegraph Business awards, 'Excellence in Marketing' category and Young Enterprise 'best podcast of the year' win at the Digital DNA awards.
Marketing Consultancy, Brand Development, Research, Media planning and buying, Public Relations, Media training, Promotions and Event management, creative design, web development and social media.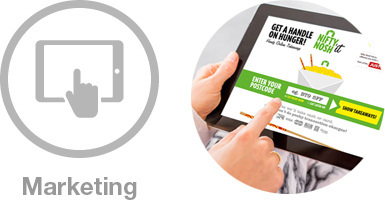 Red Revolution is a full-service branding and marketing communications agency. From brand development through to research and design, we will devise, create and deliver a bespoke marketing plan tailored to place your products and services in front of the right target markets. We work integrally as an extension of your team, ensuring that we comprehensively understand your business, planning and delivering your marketing needs professionally, efficiently and effectively.
Through intelligent use of our strong media partnerships, Red Revolution craft compelling content and engage with target audiences to inform and persuade positive thinking amongst the public, prospective customers, stakeholders, investors and partners. Our provision of tailored media training will help you positively raise the profile of your business, avoiding any negative press that could damage your reputation. However, should the unforeseen and unavoidable occur, we offer an effective and discreet crisis management service which will assist in reducing adverse impact on your business and restore consumer confidence.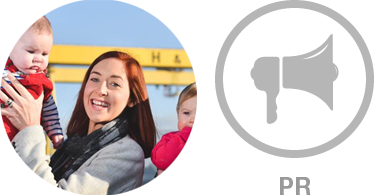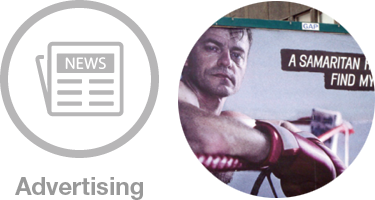 Red Revolution works collaboratively with your business from advertising concept to completion. We pride ourselves in creating campaigns that communicate strong, impactive messages across widely varied platforms. Red Revolution will manage all aspects of your advertising, from design right through to the planning and buying of traditional and digital media. We create campaigns which will build or enhance your brand, extend your reach and position your business firmly within the market place, driving and maximising sales. We are especially proud of our successful work on social media platforms on behalf of our clients.
Red Revolution brings a wealth of experience to your showcase event. Whether it's a red carpet premiere, a team building exercise or the launch of a new product or service, we will provide artistic creation, direction, organising and planning. Red Revolution offer a holistic service to cater for every logical requirement, whether it be choice of venue, invitations, key sponsorship or arranging a high profile compere, our dedication and attention to detail will add the necessary professionalism and gloss to make any event a success.